What is Body Wraps BELLY?
Body Wraps BELLY is a set that contains everything you need to have a beautifully shaped waist and to
burn fat faster in the abdomen. Wearing the belt will also relive pain in your lower back. There is also a
better blood flow to the muscles and their regeneration thanks to Body Wraps BELLY. Repeated use
contributes to the loss of body marks/scars in belly area. Body Wraps BELLY is an amazing addition to
sport thst will provide you much faster targeting the problem part of your body – belly. The waist shaper
can also be worn (without sport) to help shape the muscles in the abdominal cavity and to better hold of
the body. Body Wraps BELLY is designed for women and also for men.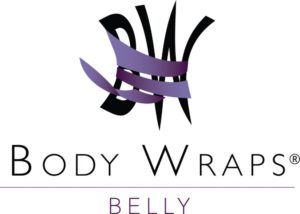 Everybody has got a beautiful belly, but some of them has got it covered by an unhealthy fat layer, which we can get rid of together. 🙂
1) Heat-based emulsion – thanks to the extracts of chilli peppers, your blood flow under the skin
becomes refreshed and thus promotes faster fat burning in the problem area.
2) Neoprene waist shaper – mainly used for thermal insulation, thus ensuring more efficient burning
of fats.
3) Bandage corset – shapes and strengthens the abdominal cavity, teaches the back and abdominal
muscles to hold properly.
4) Body Wraps TEA:
– suppresses mental and physical fatigue
– helps to eliminate water from the body
– contributes to body weight control
(the tea is not good for pregnant or nursing mothers)
This TEA you can buy in HERE – GO TO ESHOP
Body Wraps BELLY focuses on fat burning and waist shaping. We recommend to combine it with Body
Wraps wraps, which are focused on to get the lymphatic system in motion.
Contraindications (when you can not go on a wrap):
– pregnancy
– – increased temperature, inflammatory deseases
– during food allergies for chilli, camphor and ginger – do not use the warming emulsion
– psoriasis, exhem and other skin disorders in the abdomen part
– after a serious illness, surgery, hormonal disorders, please consult your doctor
Body Wraps BELLY set includes:
– 14-day cure of herbal stimulating tea Body Wraps TEA
– 250 ml of warm-up emulsion for better blood circulation to the skin
– corset neoprene waist shaper with a bandage
– diet menu, drinking mode and exercise list
Set price: 1490 ,- CZK (all partners are the same)